EU FUNDING FOR SMART CITIES  AND  5G INITIATIVES
Last updated:
08 May 2023
In the future, 5G will be more and more present in communications. This is important not only for operators or companies in the social or economic sector, but also for cities and municipalities that want to follow the development of smart cities. After all, 5G opens up new possibilities in mobility, education and training, health, etc. UDITE is currently engaged in EU level consultations around EU funding for smart communities and will be represented at the stakeholder platform "5G for Smart Communities" on 25th April 2023. The European Commission makes funds available for projects in this area. UDiTE wants to facilitate your interest in this programme with a perspective to participate in the 3rd call in autumn 2023. 5G technology in smart communities will help modernise socio-economic drivers in many sectors, notably in healthcare, education, public administration and transport, making them more efficient and resilient.

UDiTE was invited to a a high level networking meeting on 25th April in Brussels where stakeholders from mobile network operators, alternative operators, equipment manufacturers, and public authorities to share ideas and insights on Europe's Digital Decade and policy objectives for 5G for Smart Communities.
A number of the call 1 projects were discussed Smart City Services including:-
Hi5: High Connectivity in Toulouse Metropole via 5G, France - five user cases project
- City Services – enhancing the abilities of authorities in the areas of traffic management and supervision of public space.
- Event Connectivity – focusing on the need to flexibly deploy recording and communication equipment during outdoor events.
- Mobility Lab – offering area-wide access to net-based services with ultra-high speed for start-ups and small enterprises;
- Education - taking teaching and academic research at the University of Blagnac to a new level
- High-speed video data offloading – making the public transport in the metropolitan area safer and user friendly.

Flanders Smart Fields: 5G rural coverage for innovative healthcare services (Belgium), Bert Vlaeminck, Cluster Developer Machinebuilding & Mechatronics, POM West-Vlaanderen;

CONNECTOW: 5G Connectivity for Wavre in Belgium - creating a cutting edge 5G network to support business-critical communications, remote operations, data collection, and improve inhabitants' and visitors' experience. Mobile network operators are currently not interested in investments for small and medium sized towns and this creates the conditions for this infrastructure to be built in support of delivering local services;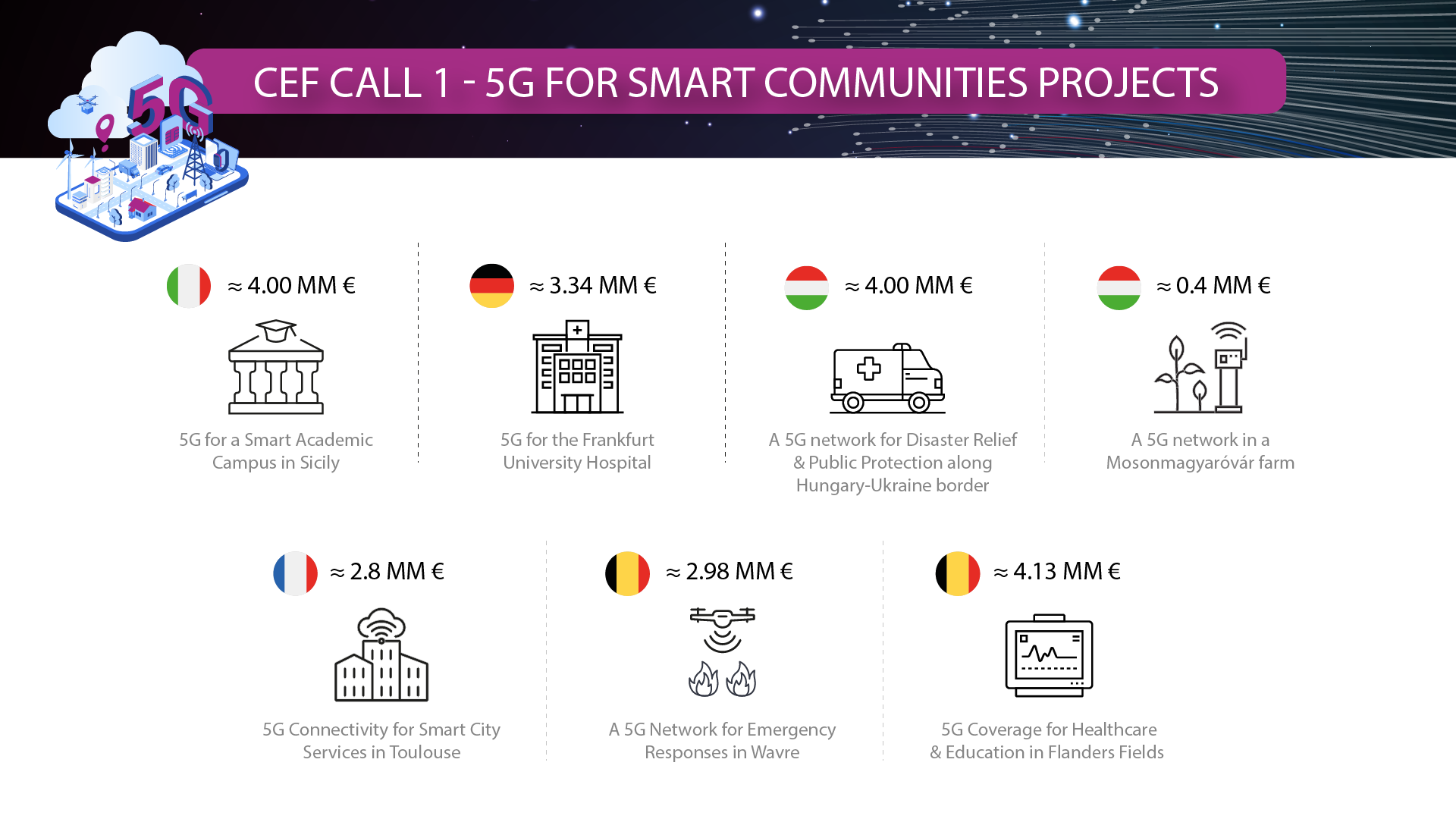 Contact Simon if you would like further information simon(AT)udite.eu. READ MORE